Collection: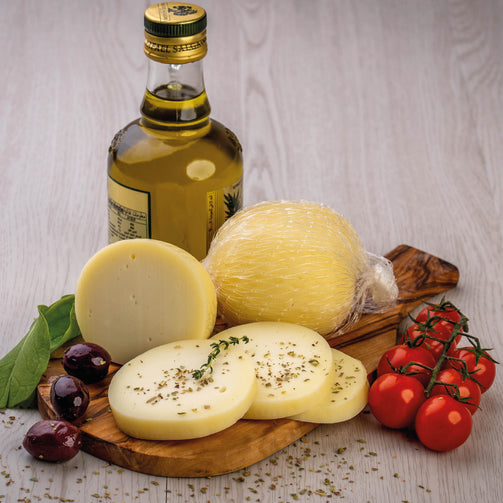 Collection:
Scamorza - approx 250g pack
Scamorza - approx 250g pack
Regular price

Sale price

Dhs. 15.00
1 x approx 250g pack
Scamorza cheeseis hanged together in strings to ripen for about two weeks after the production process. The process of ripening the cheese has given Scamorza its name, which in southern Italy means beheaded. Taste the texture of Scamorza: it is elastic, stringy and the flavor is more piquant, milky and creamy. Smoked Scamorza has a subtle, smoky flavor with a sweet, light caramel note. Try Scamorza as fresh dish or to flavor your baking dishes.