Collection: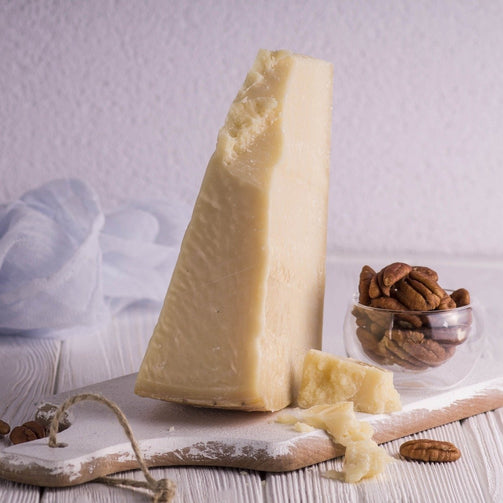 Collection:
Parmigiano Reggiano ~ 1kg
Parmigiano Reggiano ~ 1kg
Regular price

Dhs. 145.00

Sale price

Dhs. 98.00
Approx 1kg
Parmigiano reggiano also known in English as Parmesan , is The most famous of all Italian cheeses, this name has been rejoiced around the world for hundreds of years as one of the finest cheeses of all. Parmigiano Reggiano is one of the Formagio di Grana cheeses, so named because of their grainy texture. These cheeses have a long history which goes back to before the age of the Roman Empire. Parmigiano Reggiano is of course renowned as a grating cheese, for which it is in a league of its own, but the decadent delight of nibbling on a whole chunk is an experience not to be missed, as the cheese gently melts in the mouth. It is also great in desserts accompanied with fruit such as pears.