Collection: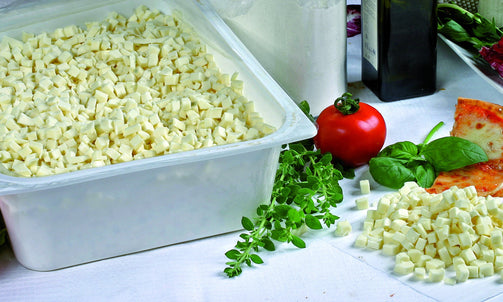 Collection:
Mozzarella Cubed - 1kg pack
Mozzarella Cubed - 1kg pack
Regular price

Sale price

Dhs. 35.00
1kg pack
Italfood mozzarella cubed, is the ideal ingredient for your recipes  You can use for lasagna or pizzas or any other dish. Whole milk Mozzarella is richer in taste and has excellent melting properties?ÿthanks to its low moisture percentage our mozzarella block is quickly melting without releasing any water.try it in all your receipes.