Collection: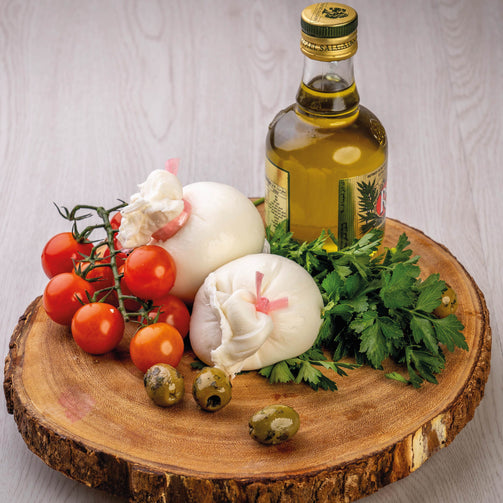 Collection:
Burrata Truffles - 125g
Burrata Truffles - 125g
Regular price

Sale price

Dhs. 21.00
125g 
This made-to-order cheese is hand-formed and packaged in water for an extended shelf life. The natural truffles gives an extraordinary taste. It boasts a richly sweet, milky flavor and a unique soft and silky texture. The outer appearance of Burrata is resilient, glossy and mildly flavored. Inside is rich,soft, and creamy, with an almost buttery texture and flavor. Burrata is a very delicate cheese and handling of the product should be limited. Burrata is usually served fresh at room temperature.