Collection: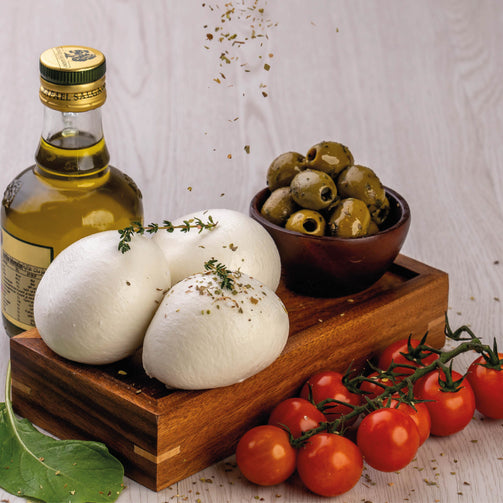 Collection:
Buffalo Mozzarella - (250g pack)
Buffalo Mozzarella - (250g pack)
Regular price

Sale price

Dhs. 25.00
2 x 125g pcs
Our buffalo mozzarella is a fresh, soft, semi-elastic textured cheese. The italian traditional manufacturing process states that the cheese has to be stretched and formed into various shapes. This gives the snowy white mozzarella a mild yet slightly sour taste. The texture is soft, moist and somewhat granular. It is coated with a thin edible rind. Try it with salad, pasta, calzone, vegetables and various side dishes. It is also common in popular Italian recipes such as lasagne and baked dished. When used in cooking, heated mozzarella becomes slightly creamy.